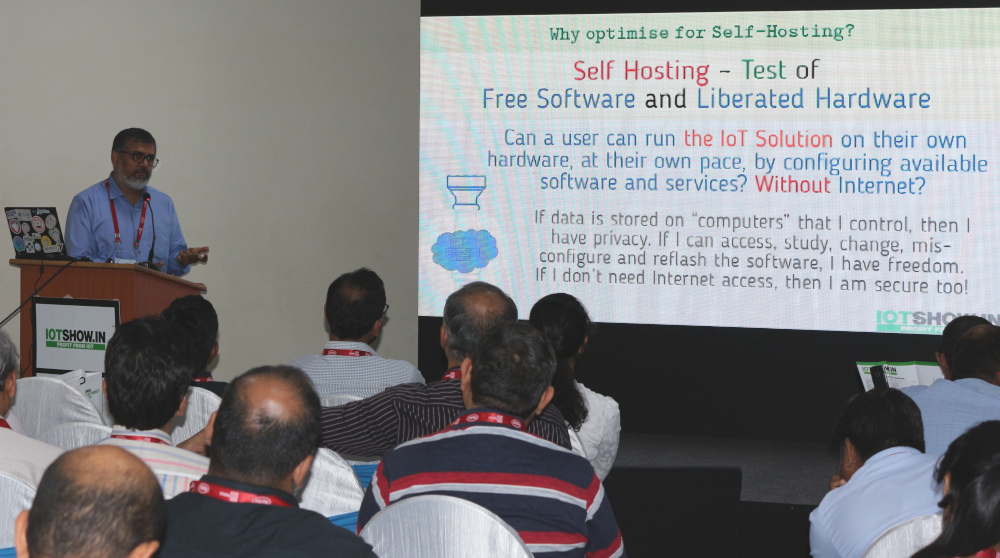 Talk Slides
The PDF slides that I used for my talk are available for download. Or you can preview them online as well.
Or you can also view these as a JPEG slideshow of images.
Tutorial Slides
I also presented a tutorial and live demo of a how to build an IoT solution without using proprietary software. You can either download the slides or view them in your browser itself.
Or, you can view them as a JPEG slideshow of images.
More to come!
I will add some more commentry on this topic in a few days time. Please do visit again.